Ideas

Facebookey feed ---> Something better
The reason quite a few people apparently didn't bother with the site when I asked what they thought, despite the other really well done features AND the fact that you can come here and complain (I guess furry community has given up hope for being able to voice opinion and be heard).

The feed is the main page people visit, it gives first impressions - it needs to be a lot better. Style more like the rest of the site.
Key points that need to be improved:

Show more items on one view / less scrolling / grid view
Ease telling apart category types (the post/notifications themselves)
I put together a suggestion quickly: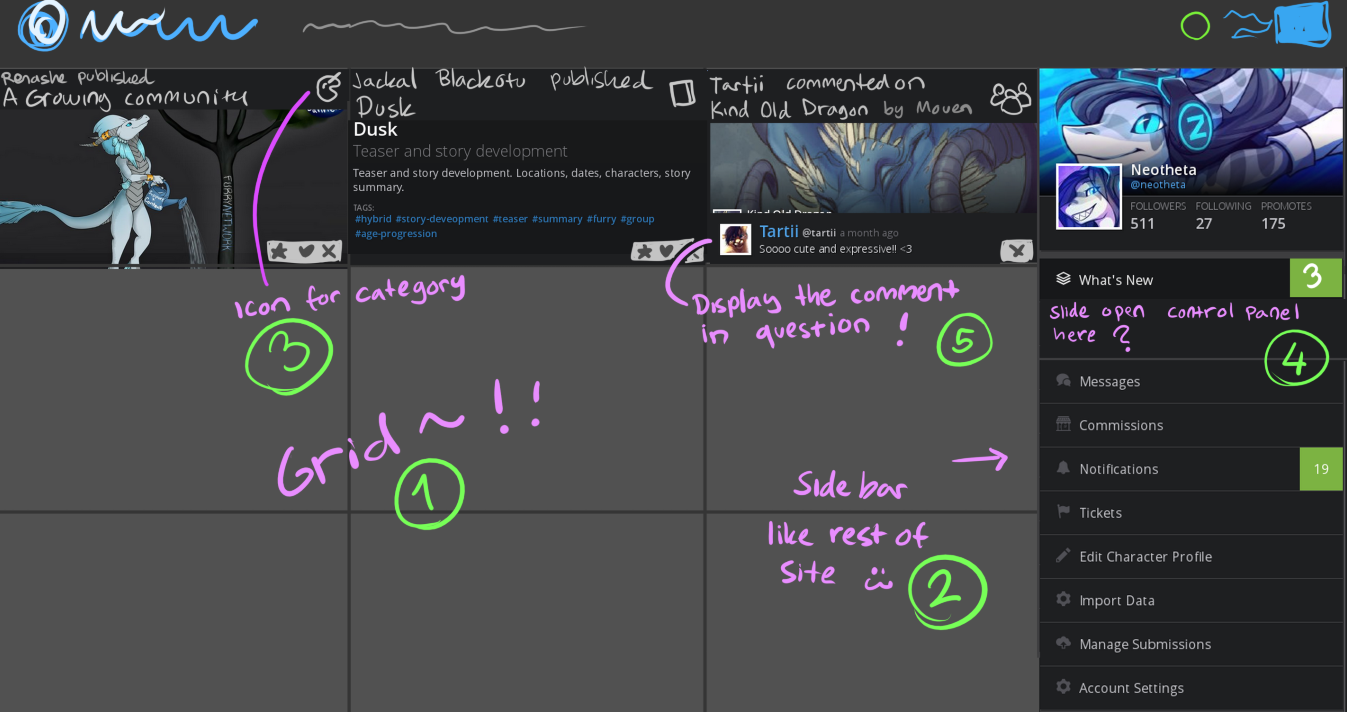 Grid view
Personal panel/sidebar on side, style like the sidebars on all other pages.
Icon that eases up telling what category the post is (same as the top icons?)
What's new control panel could slide open when chosen
Lesser thing to point out: When someone posts a comment it only displays latest comments in thread, display the comment the post notified about instead.
Banner images could display on 'x followed a' and post posts at least, but not everysingle one - it gets confusing.
Discuss! c: