Ideas

As it is right now, I can't quite make sense of how the favorites in ones' favorite-tab is sorted.
I've been scrolling through my own favorites and as far as I can tell: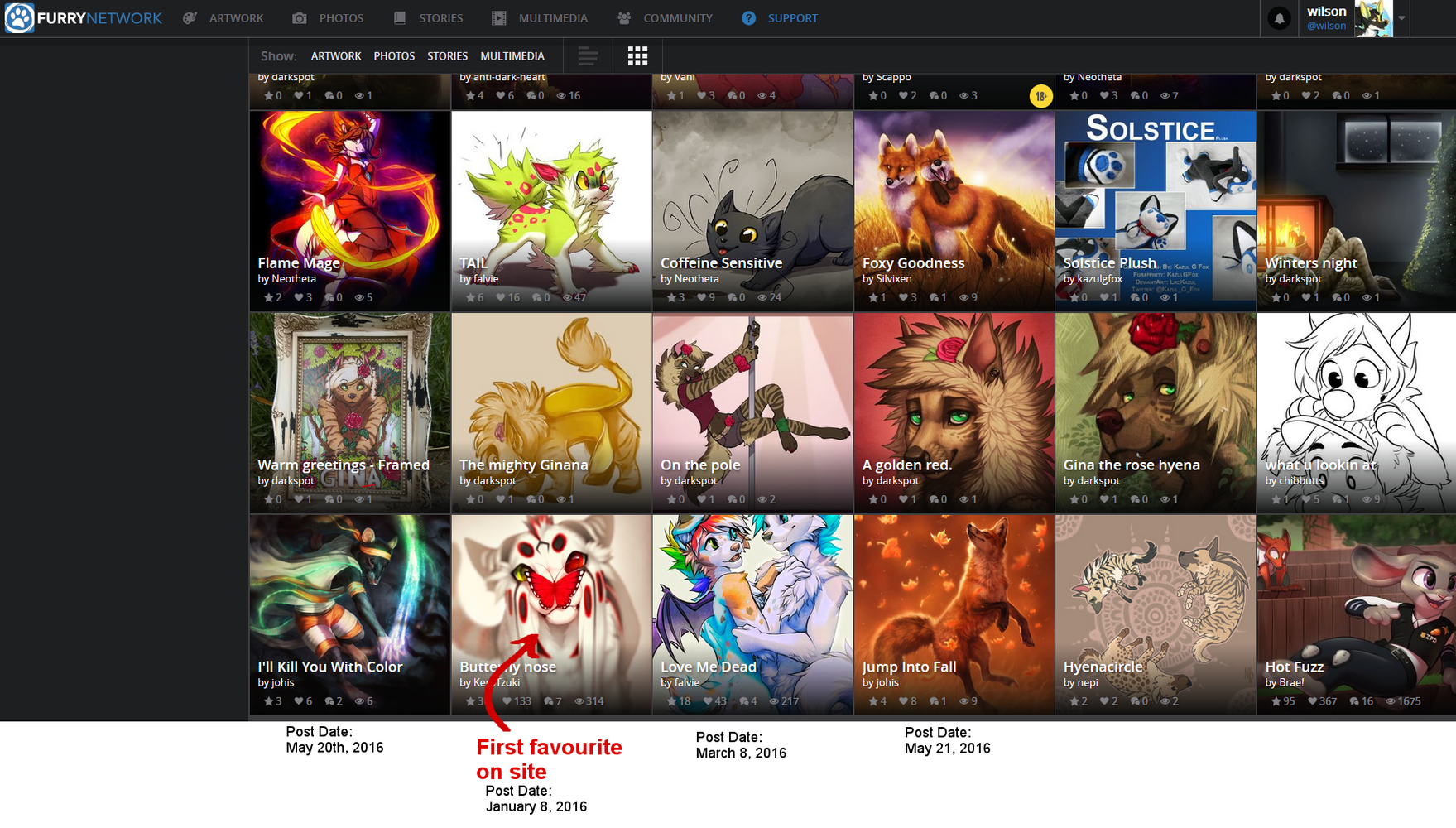 They aren't sorted by favorite-date, nor submission-date, which (to me) would make more sense.
A default, sensible way to sort them would be to sort by the date/time they were favorited by the user, akin to how it works on for example FA right now.

Other suggestions could include:
- Post date
- "score" (favorites/promotes/views) ?
- Rating

Thoughts?