Bugs

First of all, neat! Forums! But they should have said this in a blog post before removing the useful feedback button

ANYWAY, there seems to be a problem with the common laptop resolution 1366x768. I first spotted this on my profile, but it also seems to happen on the feed. This is happening on Windows 10 with the Chrome browser.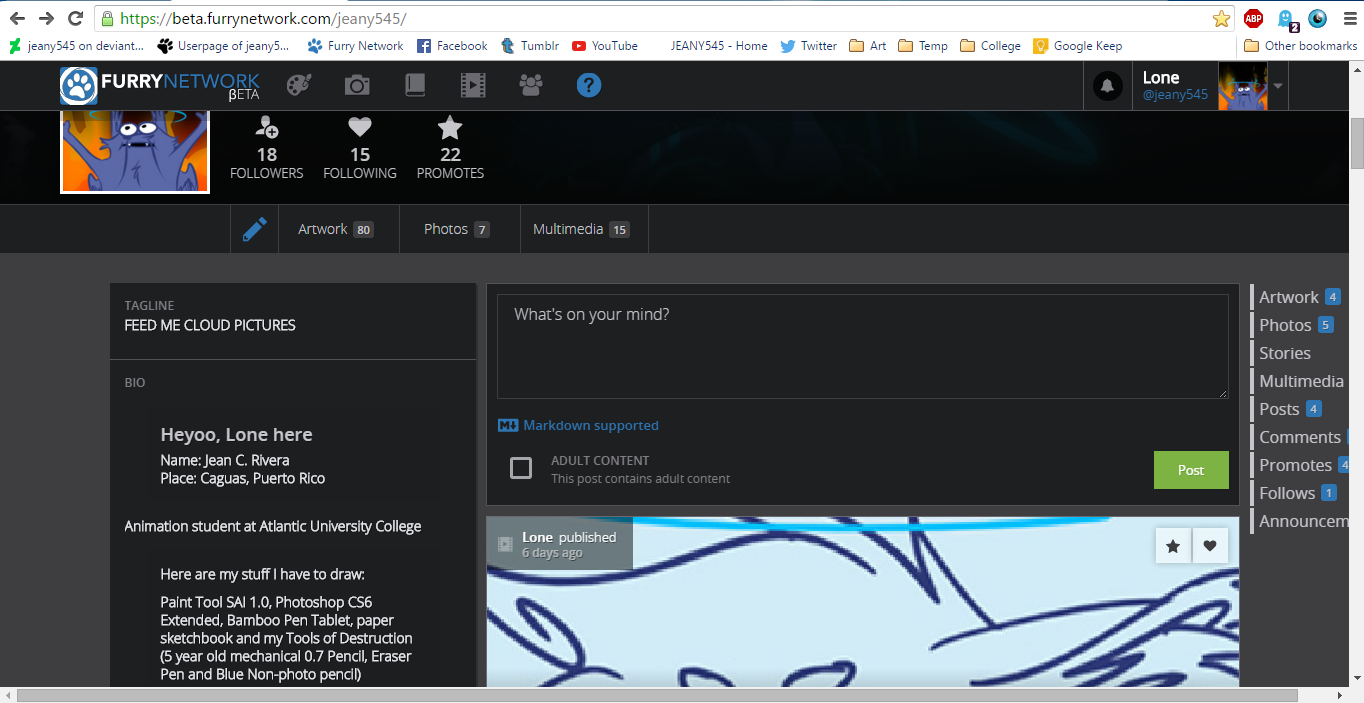 The page clips at the right side of the screen and cuts the notification numbers, it's the same in the main https://beta.furrynetwork.com/ website as well.
I have another monitor with a 1680x1050 resolution and it's all fine there, no problem. I noticed the site adapts nicely to other resolutions, but not the 1366 resolution.