Ideas

I had a really neat idea for newer people coming into FN wanting to quickly find and follow their favorite artists and those in general who want to find artists they know who are switching/moving over from other sites and quickly follow them without having to go the extra step of going to their profile.
When I started FN it was rather difficult finding all my favorite artists, going to their profiles, clicking the follow button and going back to the community tab, just to do it all over again 80+ times. This was before the import feature of course. For those of you who know exactly who your favorite artists are, or for those who just want to find some new artists, I thought this idea was much faster and more streamlined.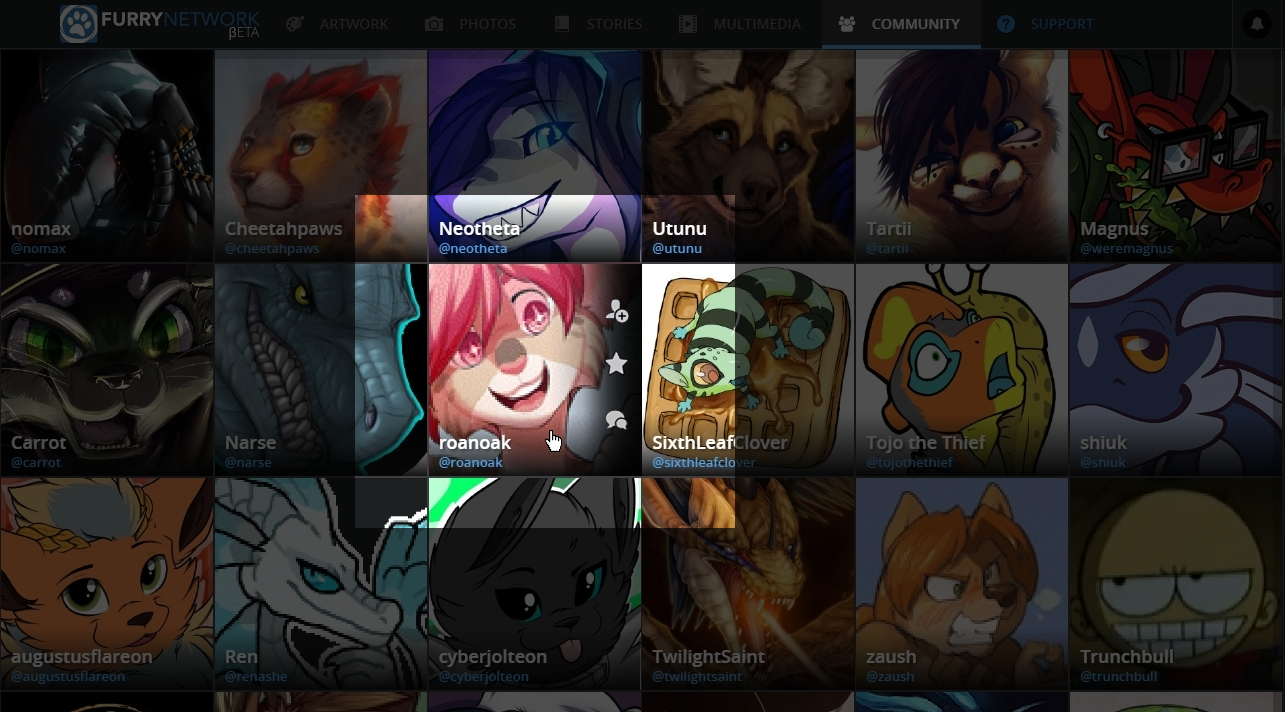 Having an overlay over the artists icon with functioning buttons, you'd be able to quickly follow popular/trending artists using the "Popular" button, search for your favorite artists using the search tags, and you can even Promote your favorite artists or "Fresh" artists out of the woodwork to help them out. You can still click on the artists icon to go to their profile to learn more about that Artist.
If you're already Following that artist or Promoting them, it would show up on the icon overlay as well, like it would on their profile. Like the example below :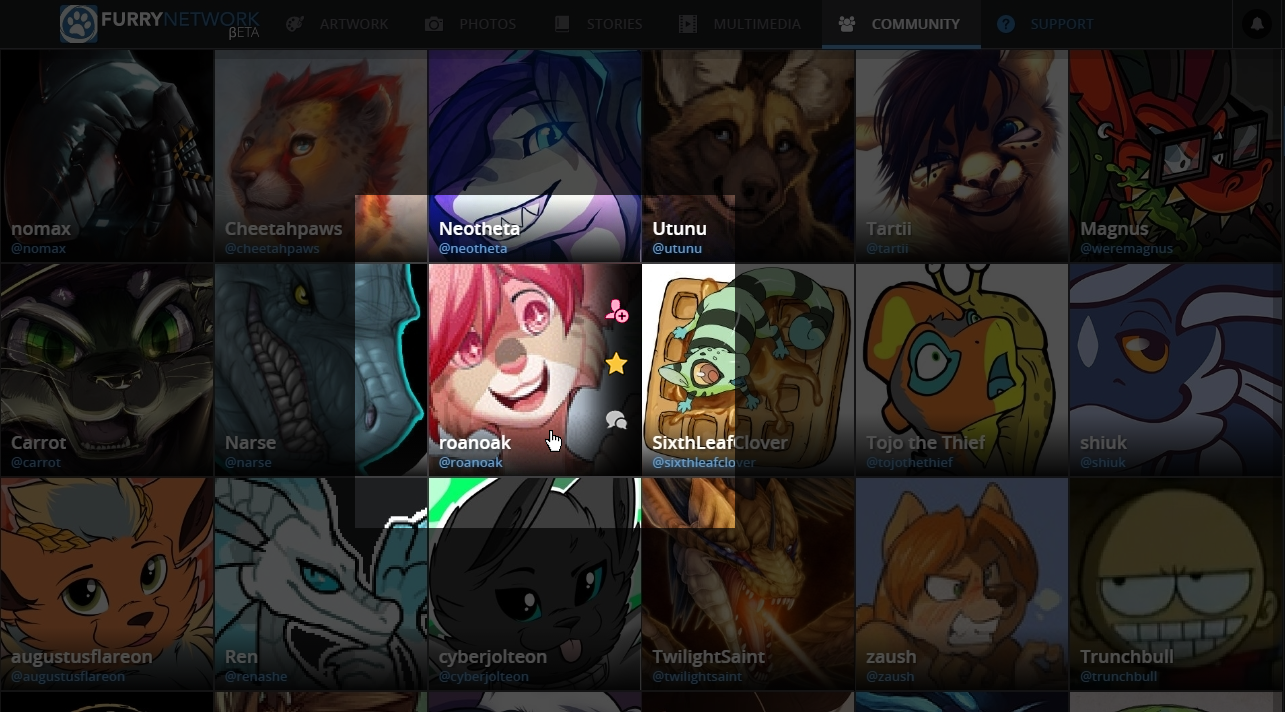 I think this method could also work for submissions too in Artwork and Photos for people who really like to surf a lot. It would be especially useful to those who are browsing FN with IPads and Tablets, since you'd be able to see most of the artwork on the browsing page anyway.