Bugs

It looks like the pagination for the gallery page is loading about 50 items on each successive load during scrolling. Normally, this loads in smoothly with items filling in as they come available. However, if you scroll too fast (I wasn't really scrolling that fast at all), it'll instead show a block of black boxes that abruptly start where the last page batch ended (screenshot attached).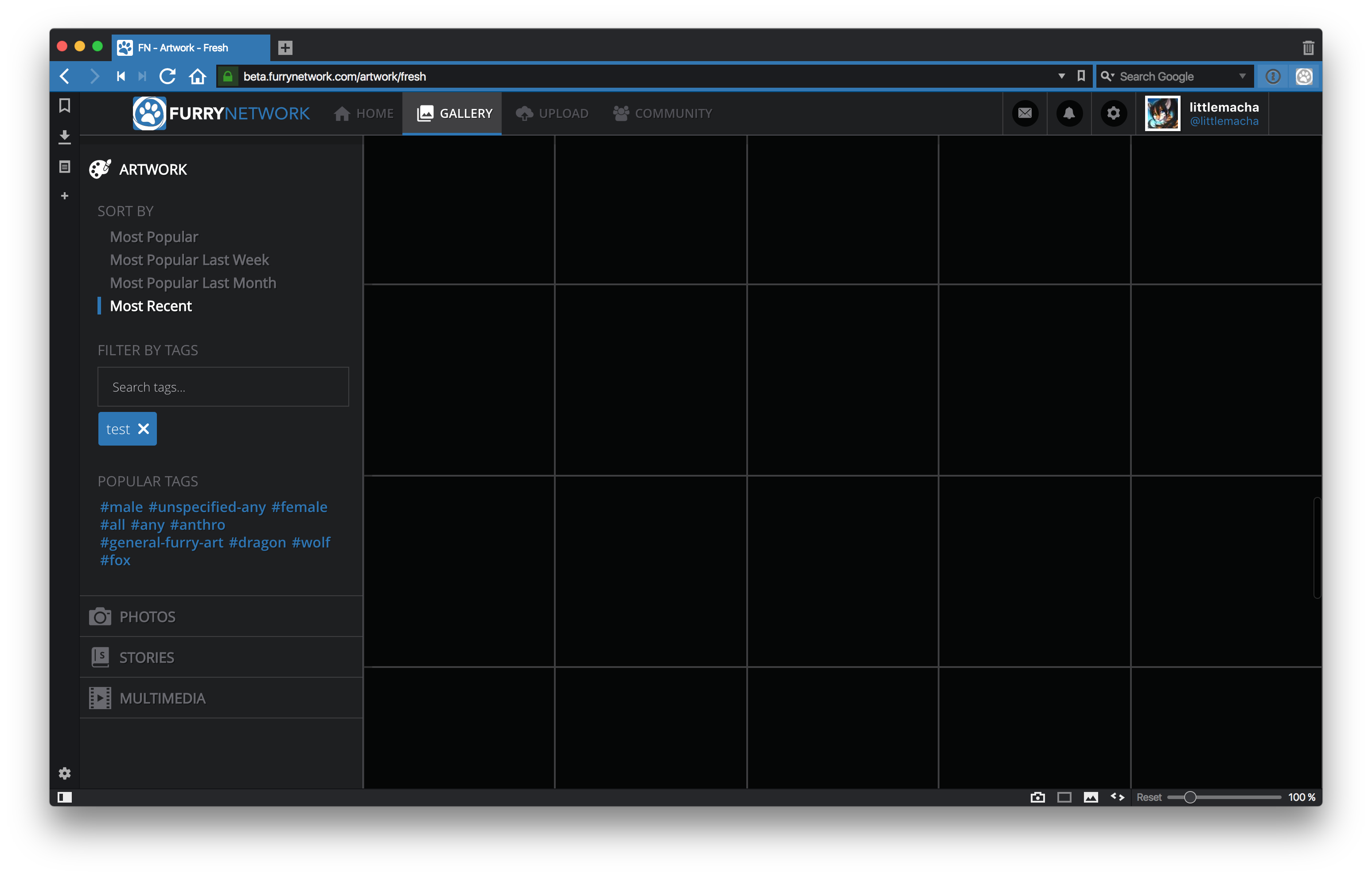 These then all appear at once when they finish loading. Occasionally, this comes with an additional bug of just resetting you and starting you back at the top, which can be a real pain if you were really far down the list.
Ironically, after you've been scrolling down for a while, if you scroll up too fast, you'll end up with the same scenario, except this time it'll be for items you've already moved past in the previous page batch.
This was tested on Vivaldi, Safari, and Chrome.
The Gallery is a really strong feature, especially now that the popular buttons have been fixed. It's the minor fixes that'll make it just that much better!