Bugs

So I have been running into a issue where my videos i upload to FurryNetwork won't play. Whenever you try to play it, it just shows a box with a X that says "No video with supported format and MIME type found".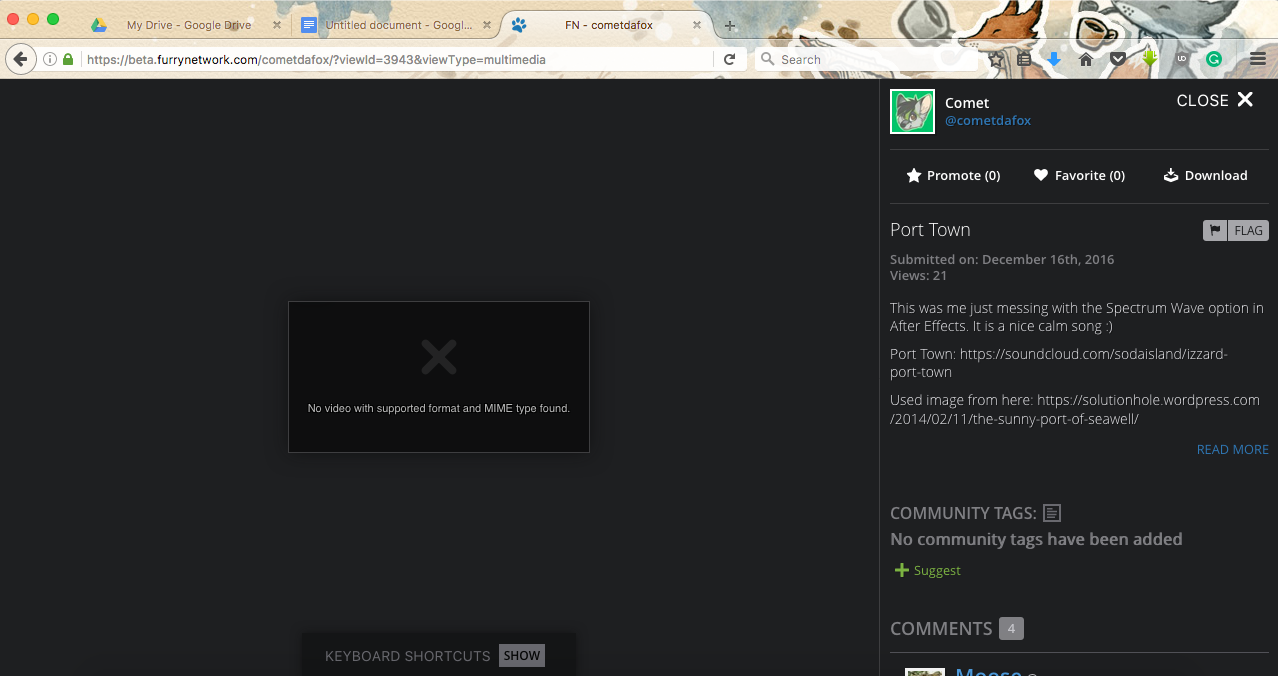 I never have done anything to change this. They worked fine just before.
I think this is the issue or could have something to do with the video not be able to play. So what is happening is when I upload a video, there is a duplicated that shows in my drafts after I make it public.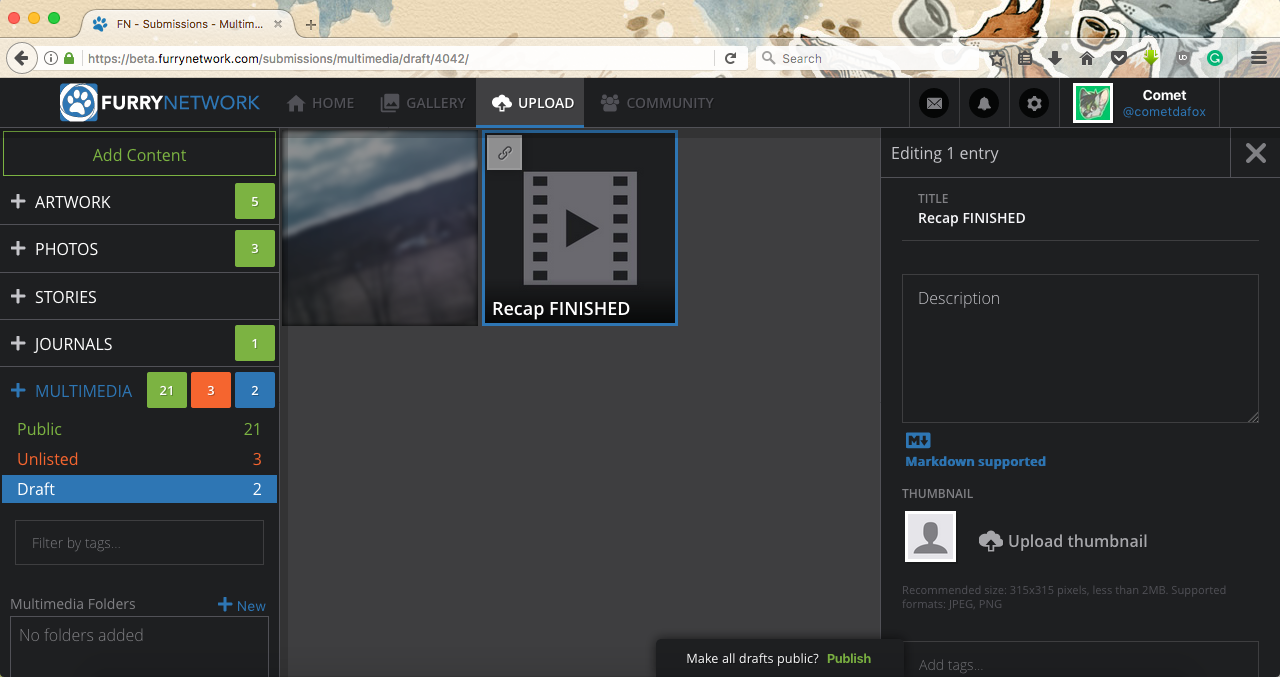 The draft has only ever popped up for 3 of my videos. If I delete this draft, the original stays but won't play. I have one in my drafts right now that won't go away but I won't delete in fear the other might get corrupt. I think this might be a leading issue. I'm not sure though.
I made a video on the subject and made it unlisted.
Maybe this can be solved soon? These duplicate drafts are starting to get annoying and now i have two clips on the site that won't play at all. I don't want to delete them.